Cutting edge, modern, in-house developed technology
Our investment platform uses the latest technology to make investing with us as easy as possible, without compromising your security.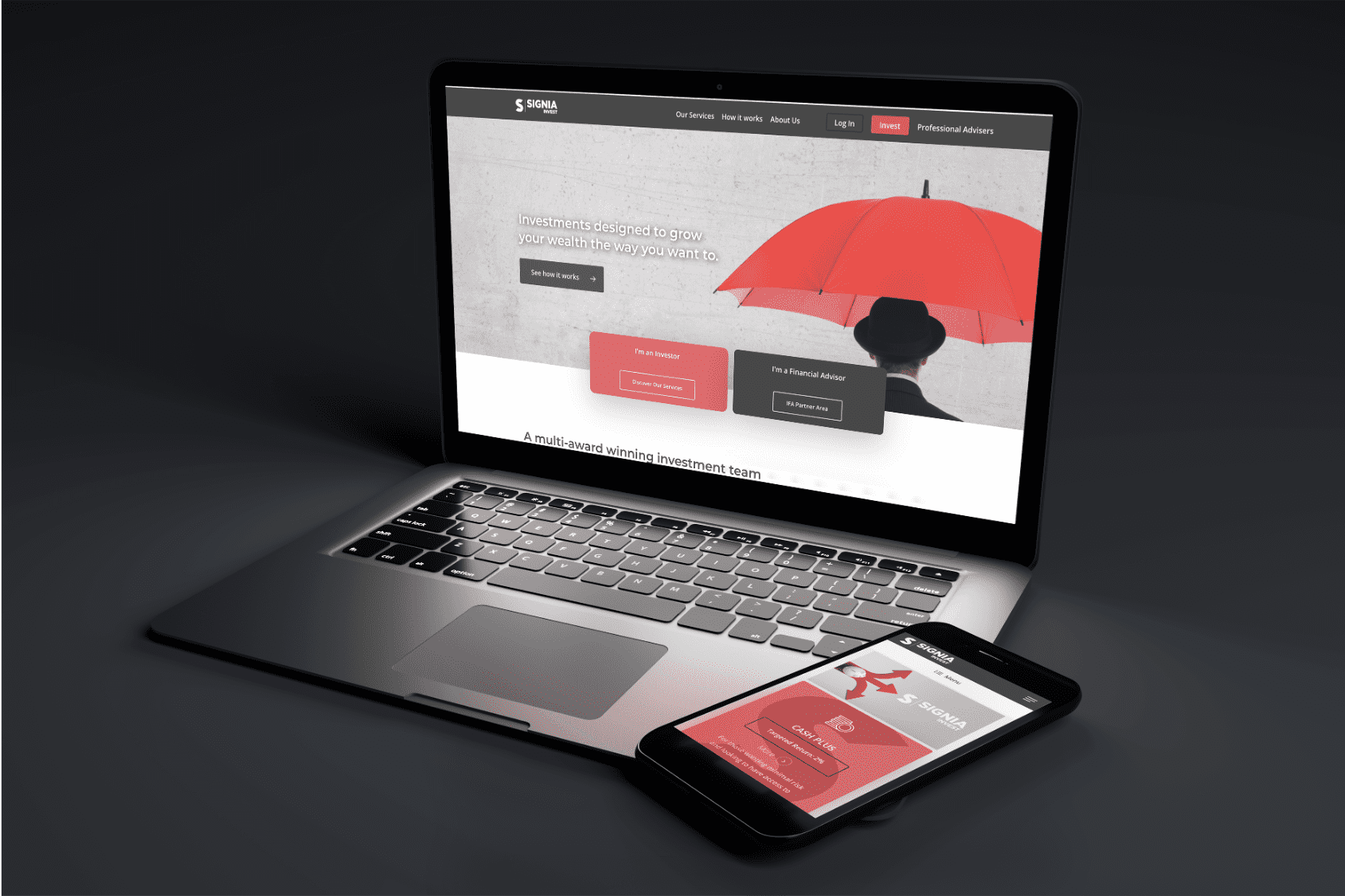 Step 1: Create Your Account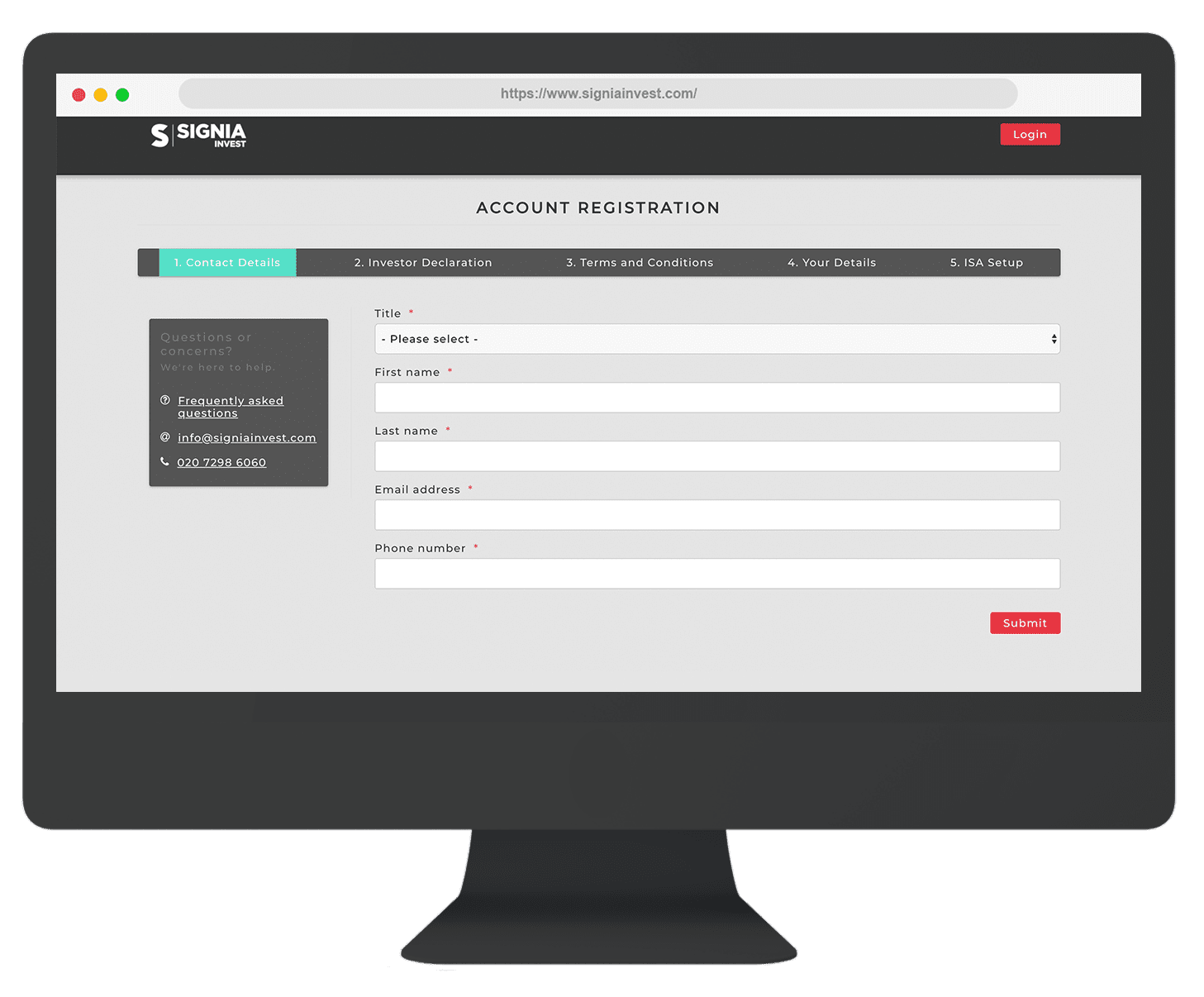 Set up your Signia Invest account in less than 5 minutes.
Enter in your personal information, choose the type of investor you are and accept the Signia Invest Terms & Conditions.
After this we will ask for a few more pieces of information to finish setting up your account and confirm your suitability.
Step 2: Verify Your Details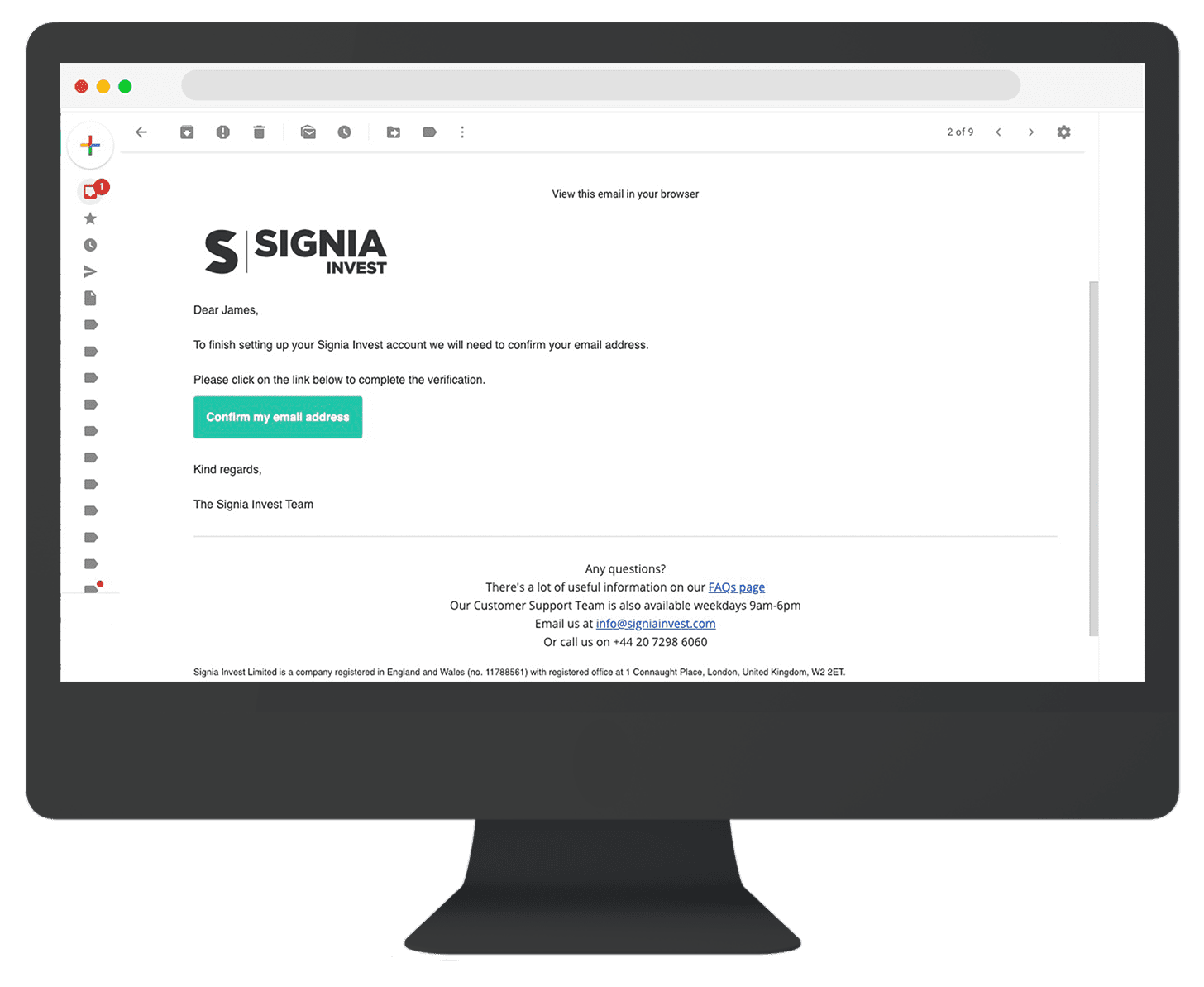 The next step is verifying your account and personal details.
You will receive a confirmation email with a link to activate your Signia Invest account.
You will be redirected back to the login screen where you can access your Signia Invest account.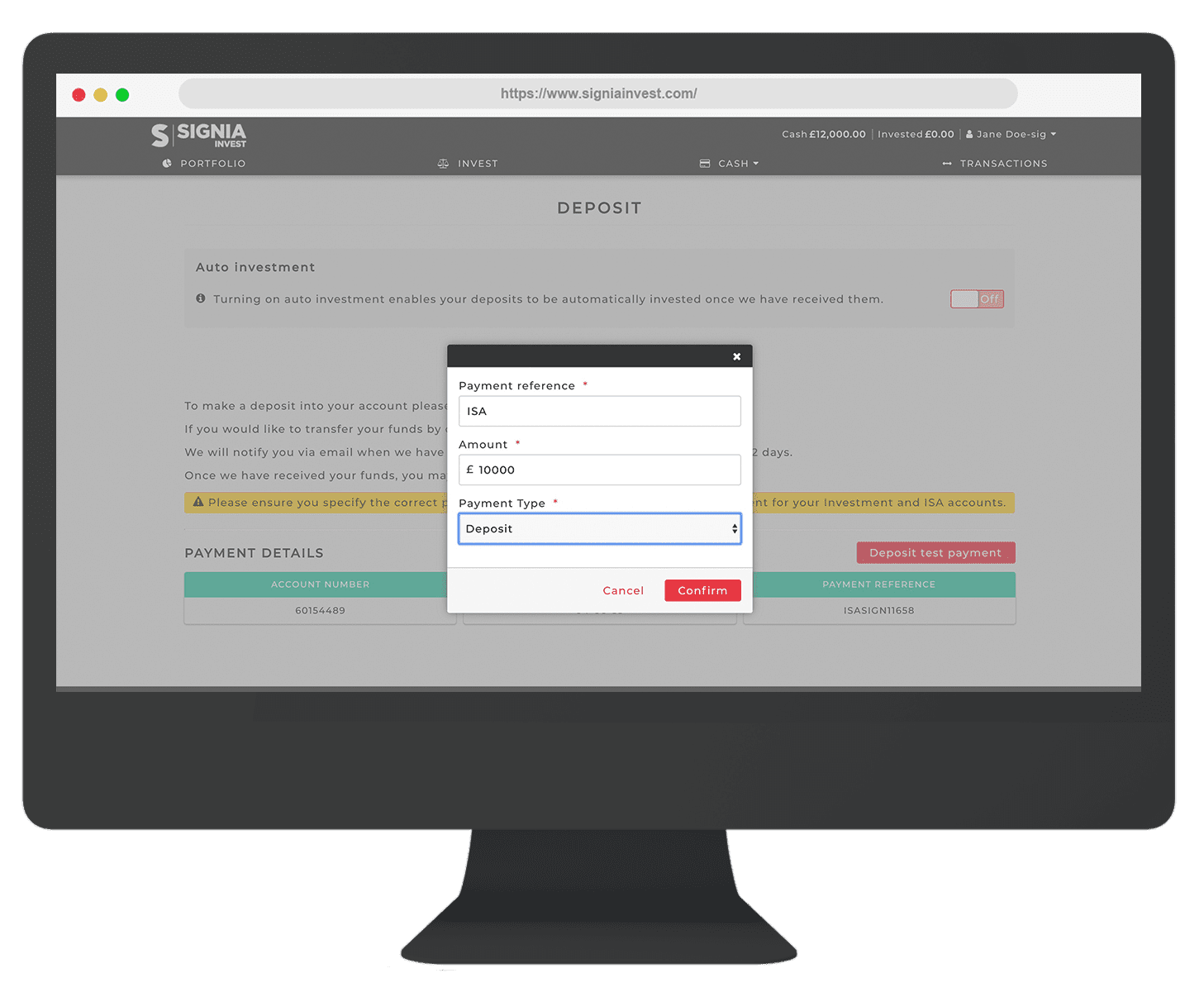 Your Signia Invest Account is created.
You will be provided with your own Signia Invest Sort Code and Account Number and just like your regular account.
You can then either fund this account or if you are transferring an existing ISA then our unique electronic transfer process means that most transfers are completed the same day.
Step 4: Choose an Investment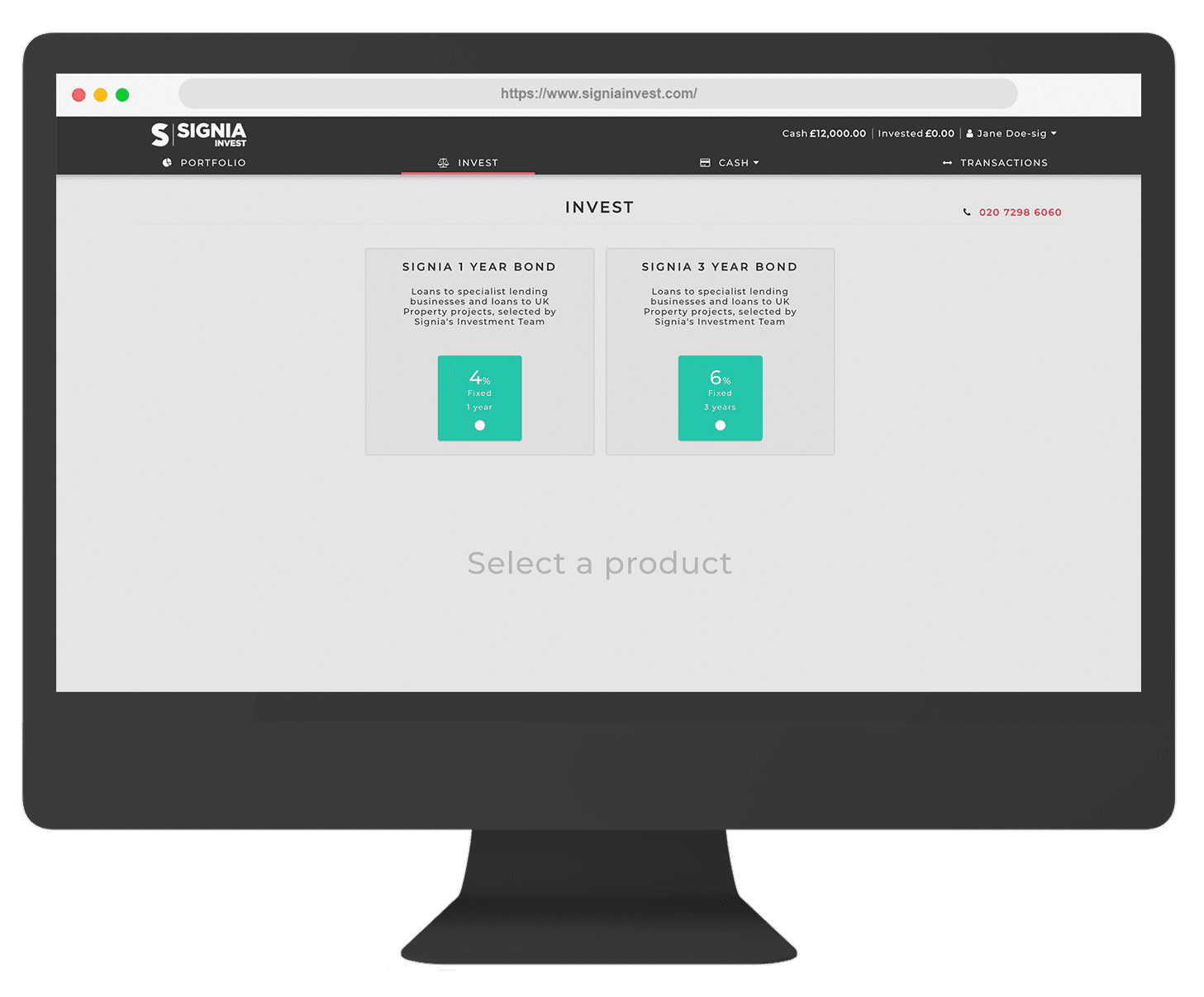 Now your ready to invest.
Once your funds have been deposited into your Signia Invest Account, you will then be able to choose the investment.
Pick or diversify between our 1-year and 3-year bonds and choose how much to invest. Once your money is invested, like any investment you will not have access to the FSCS.
How do we pay your interest?
Direct to your Signia Invest account.
Interest is accrued annually at a fixed rate, if you choose our Cash Plus portfolio, interest is paid twice a year. When opening an investment with Signia Invest you will also open an FCA compliant Client Account.
You will be provided with a Sort Code and a personal Account Number which will allow you to make deposits to your Signia Invest account as well as making withdrawals.
Interest will be paid to your Signia Invest account, allowing you to re-invest or withdraw your money and transfer back to your bank account.
Interest is not guaranteed and will be paid in line with the terms of your investment
Our Bespoke Platform Technology
The Signia Invest Platform makes life less complicated. It is a secure online account that brings your investments together in one location making it easier for you and your financial adviser to review the performance of your investments.
Having all your investments in one convenient location enables you to see how your portfolio is performing as a whole, as well as the performance of your individual investments.
Our platform is provided by the cutting edge platform provider – Hubwise.
Signia Wealth Limited has entered into an agreement with Hubwise Securities Limited (Hubwise), for Hubwise to provide the Signia Invest Platform with trading, settlement, custody and associated services, together with facilities for investing in funds from a range of different providers, as well as a wide range of securities offered by the London Stock Exchange (LSE) including exchange traded funds (ETFs), investment trusts, equities (shares), bonds and gilts.


Find your investment opportunity.